PPC for Lead Generation: How to Get More Leads with PPC?
Date: January 20, 2020 In: blog By: prakash
In a direct way, when you use pay-per-click advertising (PPC), you open doors to earn a lot of revenue at a relatively low cost. If we say it in other words, you have the opportunity to achieve an excellent ROI. But PPC can only grow your business if it helps you gain customers. And to get customers, you need leads. Here in this article, you will get many valuable points to get more leads with PPC and also to grow your business so far.
This is why it is important to write PPC advertisements that appeal to your customer base. They are the people who can become leads, and they are the people who want to pay for your products and services.
If you want to talk directly to an expert, you can reach us at Adword India.
The ultimate goal of every company or organization today is to get more and more new customers and make more money. In the world of this high competition, it is pretty hard to attract customers towards your product. Lead generation is the goal of every sales and marketing team. But the question is how?
Google Shopping Ads Services in India helps a lot in generating lead with PPC, but before knowing about it lets know something about traditional marketing.
Lets first talk about the sales funnels, that how a customer is converted into a lead.
PPC for Lead Generation: It consists of four steps:-
Awareness: The prospect learns about your existing solution, product or service. He is also aware of his problem which he needs to solve and ways to deal with it.
Interest: Here, the prospect actively looks for solutions to their problems and a way to achieve these goals. They express an interest in your product or service, follow you on social media and subscribes to your list.
Decision: The prospect is making the decision that they want to take advantage of your solution. They pay attention to different packages and options to make the final decision for purchase.
Action: The prospect becomes a customer then he finalizes the deal with you; and clicks the purchase button; it then enters a purchase contract with you. Money is transferred to your account, isn't it great!
PPC is a highly effective channel for online lead generation especially with the help of Google Shopping Ads Services in India; the goal of lead generation is to get the prospect into a lead tracking system.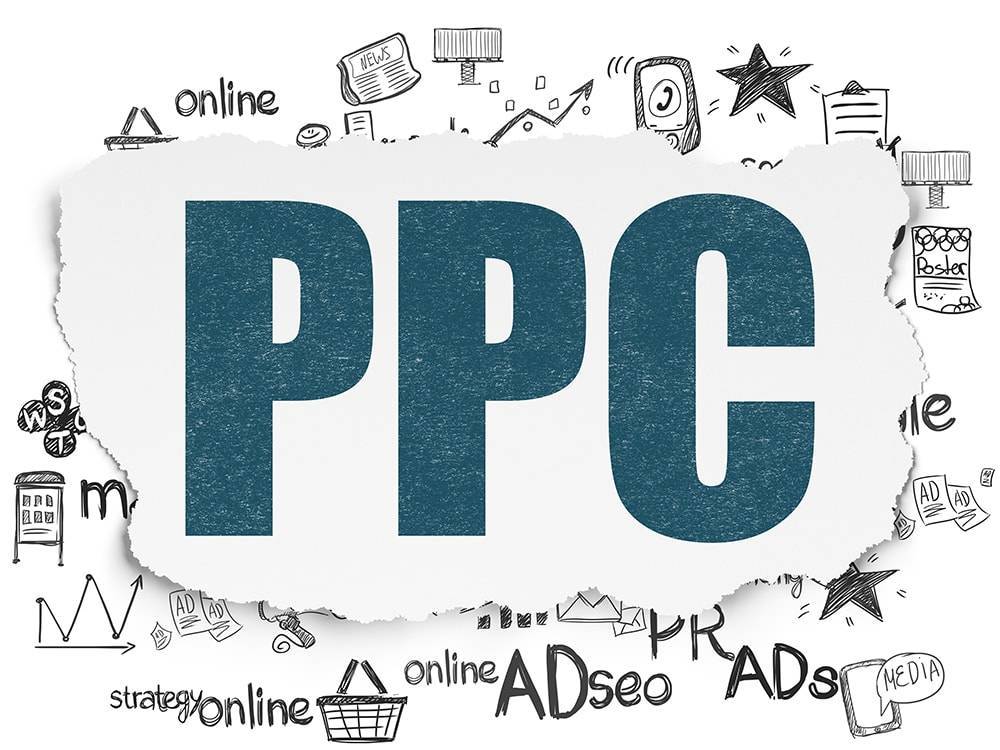 There are various ways through which PPC lead to conversion:-
Blogs– Reading and writing blogs are pretty common these days, and anything that becomes popular, marketers reaches there with their product. But it is not so easy to post a Ad anywhere. Relevancy plays a very important role. Just for example we are showing the Ad of my new coffee shop on a travelling blog. Then it will make no sense, therefore relevancy is very important.

E-Mails– Marketers run e-mail marketing campaigns and send e-mail to their prospects with a PPC ad in it. Suppose a person checks the price of a hotel in Goa on Goibibo.com, but he returns back without making the booking. After some time he will defiantly get a mail with an ad for booking the same hotel room with some discount. They sometimes also drag you to their advertisement with the help of Google Shopping Ads Services.

Social Media – It is the biggest platform these days for showing PPC ads. The analyst uses Google analytics to know the behavior of the customer and according to that, they push the ads on their social media page.
There are certain benefits of using PPC for lead generation also like:-
They only attract those visitors who are looking for who you are.
It also helps in achieving keyword ranking and increase the traffic.
It helps in tracking of the ROI on the investment.
Truly, PPC is a channel you pay for by the snap and Google Shopping Ads Services help you with it. Do remember, however, that no promoting channel is free. Somebody needs to oversee online networking, compose the websites, work with the SEO office (not free), and distribute the messages and those individuals don't do it for anything.
Tags: Generate lead through PPC, PPC for Lead Generation, PPC Lead Generation